This article is about creating shipments in Carriyo manually step by step.
Step 1
To create a shipment, go to shipments on the navigation menu and click on CREATE (top-right corner).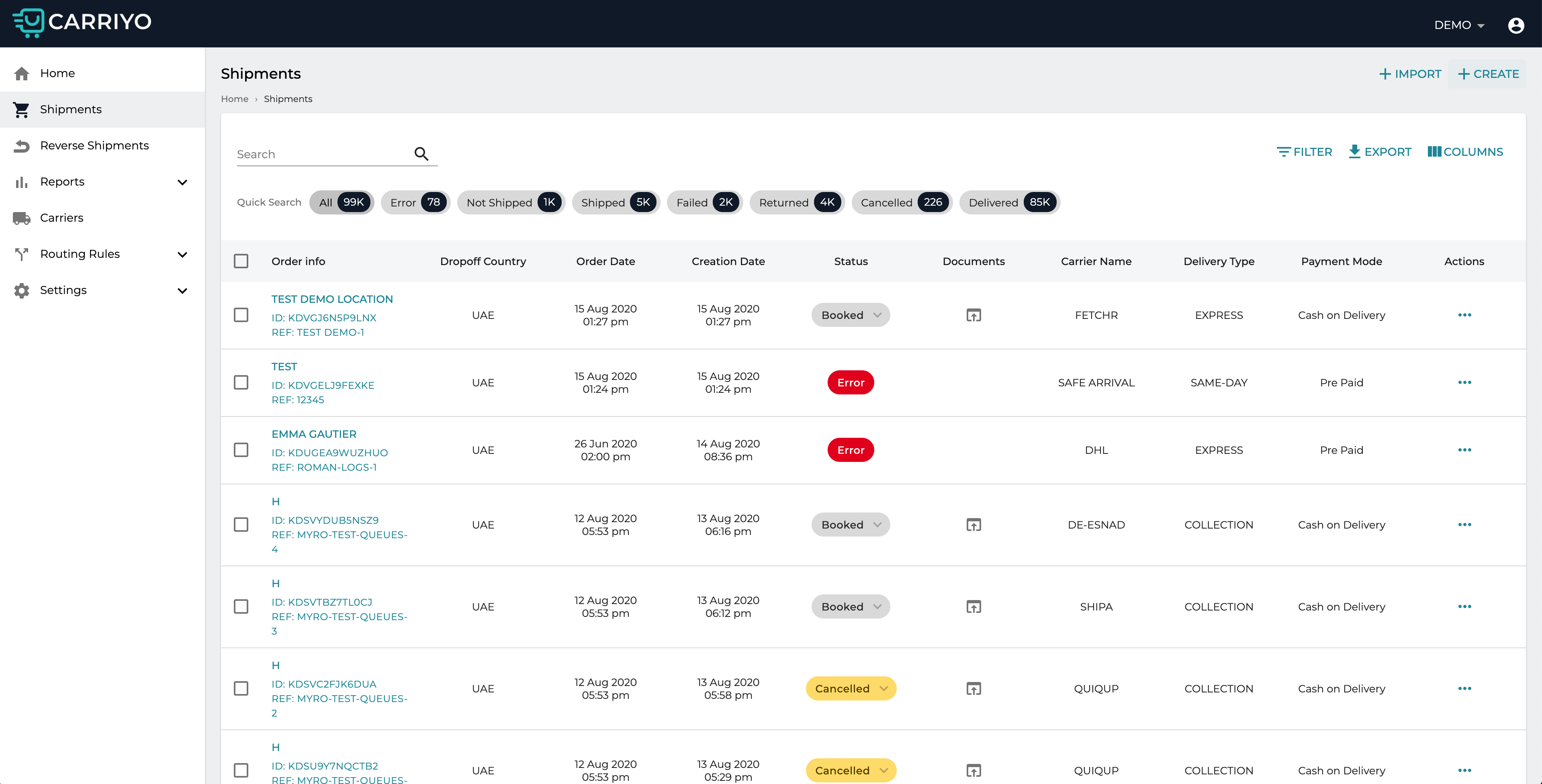 Step 2
Fill in all the information required in the shipment creation page. All starred (*) fields are mandatory.

Tip! The Shipment Reference ID must be unique. There can't be more that one shipment with the same Shipment Reference ID in CARRIYO.


Fill in the boxes below for products and parcels. If you have more than one product or parcel, use the ADD ITEM and ADD PARCEL buttons on the top right hand corner to add an additional item or parcel.
Step 3
Click on CREATE SHIPMENT to create the shipment. Please wait for the shipment to process and you are done!

Step 4
Once the shipment is created you can confirm whether it has been successfully booked with a carrier by checking if the status of the shipment has changed to Booked. If so, your shipment has been created and booked successfully.

If the Shipment has not been processed, the status of the shipment will set to ERROR.
To correct and reprocess the shipment you must first check the error by hovering over the ERROR badge on the shipment. After correcting any data elements or missing information you can reprocess the shipment by clicking the Actions icon and selecting the Retry option.